40+ Years of Experience | Family Owned & Operated
DISCOVER OUR IMPRESSIVE HISTORY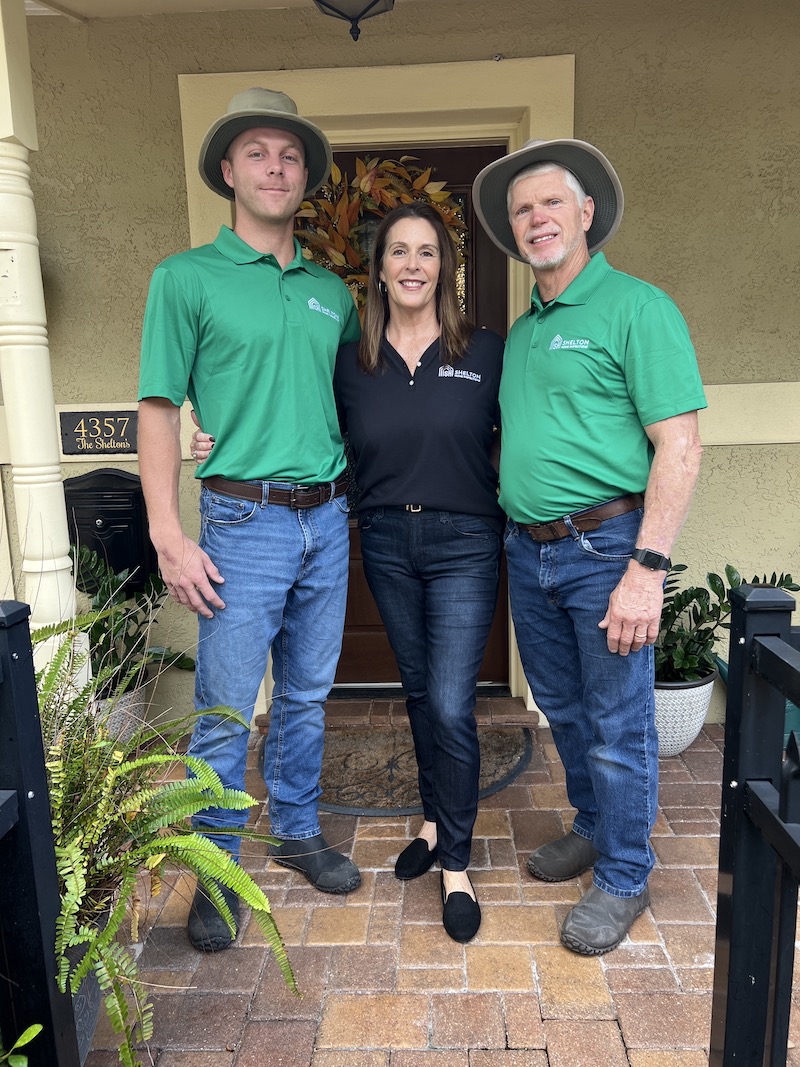 Shelton Home Inspections is proud to be a family-owned and operated home, termite, and insurance inspection company. President and co-owner Stephen Shelton founded the company along with his wife and business partner Christine Shelton, in 2004. He's been inspecting homes as a termite inspector for over 40 years and was co-owner and certified operator of Exterm-A-Tech, Inc. (a full-service termite and pest control company) which was sold in March of 2017. 
In 2004, Stephen saw the opportunity to add home and insurance inspections to his service portfolio and therefore created Shelton Home Inspections, Inc. It's no surprise that Stephen is very knowledgeable in the systems and components throughout a home and their functionality. Shelton Home Inspections is the "premier home inspection company of St. Petersburg". "Our customers and realtors are extremely important to us. We have grown our business by providing quality inspections and making sure our buyers, sellers and their realtors have all the necessary information to make an educated decision."
In today's housing market, we understand it is extremely competitive and inspection timelines are shorter than ever before but don't let the pressure and an emotional purchase be your guide, that's when mistakes occur, and in this case a very expensive one. You can still be a competitive buyer at the same time by ordering all the necessary inspections needed to make an educated decision in a short timeline. With Shelton Home Inspections you will receive your reports within 24 hours, unlike an appraisal which can take up to a week to receive so there's plenty of time to get your home inspections. We can typically do your inspections within a 3 – 5 day window so we highly recommend you always do a Full Home Inspection, termite inspection, 4-point (for homes 15 years or older depending on your carrier and condo's over 40 years old), and wind mitigation. Purchasing a home is usually one if not the biggest investments a person will make in their lifetime.
Shelton Home Inspections may not be the least expensive inspection company in the area and is oftentimes the most expensive however when making one of the largest investments in most people's lives, quality and attention to detail is critical. Our inspectors spend an average of 3 hours in a 1,500 sq ft home and take the time to do an overview of their findings with the buyers and realtors on-site after inspecting. Reports always have color pictures and detailed narratives of all issues found. Stephen is a licensed Master Home Inspector (#HI-709), Pest Control Certified Operator (JF3878), WDO Termite Inspector (JE7937), Certified Wind Mitigation Inspector, a Master Florida Association of Building Inspector (FABI) (ID #MPI-0687), Affiliates of the Pinellas Realtor Organization (PRO) and the President and Co-Owner of Shelton Home Inspections, Inc and Shelton Inspection Services, Inc, our termite company. Stephen and Christine are also heavily involved with the St. Pete Pitch Realtor Group for over 13 years, where realtors share their listings and buyers wants and needs to grow their businesses.
Shelton Home Inspections, Inc provides full and limited home inspections, termite inspections and all the necessary insurance inspections including 4-point, roof certification, wind mitigation, and annual home inspections for current homeowners. When buying a new home, you want Shelton Home Inspections on your side.
About the owners
Stephen was born in Chattanooga, TN and moved to St. Petersburg, FL shortly after. He is an alumnus of St. Petersburg High School and is a 3rd generation Green Devil. His mother and father, Sharon and Bill Shelton were his business partners with Exterm-A-Tech, which they owned for 30 years. Stephen loves the game of baseball and donates to Northeast Little League (NELL). He also coached and raised both of his children Blake and Kayla Shelton on the fields of NELL. Stephen is a total outdoorsman and spends as much time as possible out on the water fishing, playing golf and sharing time with friends and family.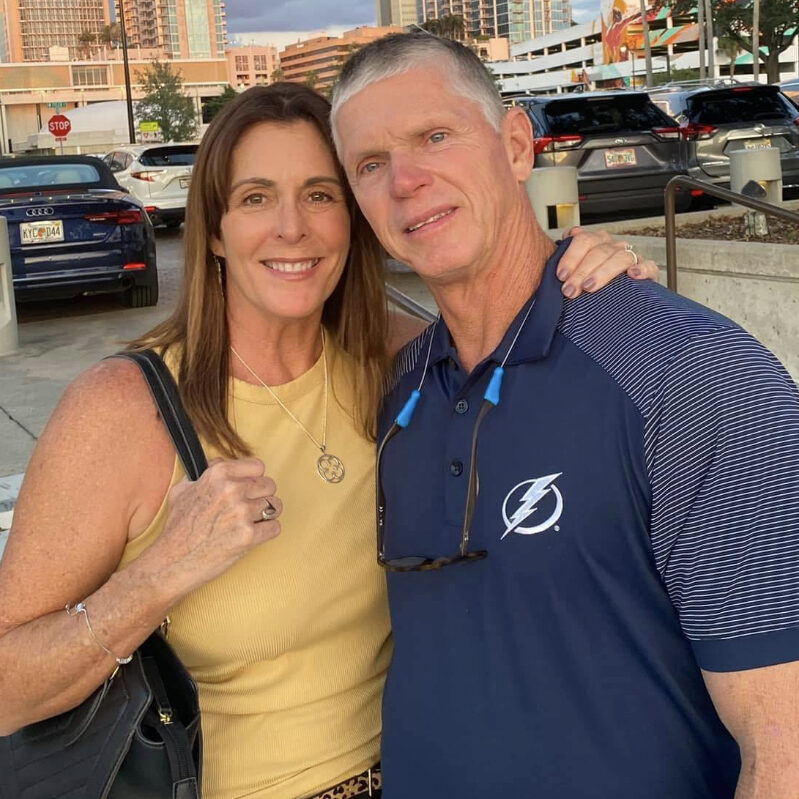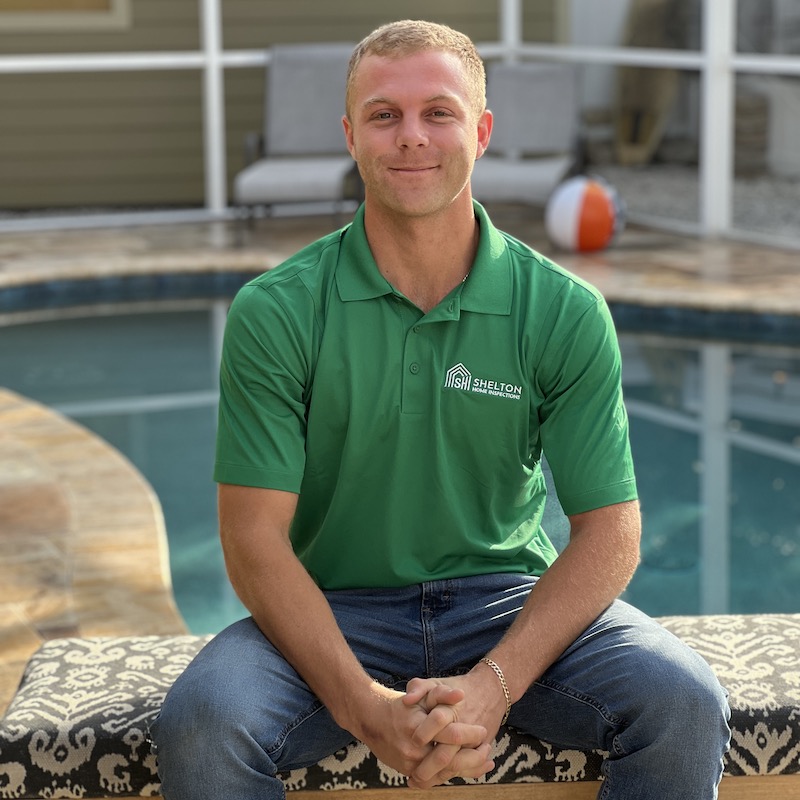 INSPECTOR ZACK CARTER
Zack became a licensed home inspector (HI-13167) in November of 2020. He spent a full year in the field with Master Inspector Steve Shelton learning every facet of inspecting a home. He also became a licensed termite inspector (JE302481) in 2020. Zack has tremendous attention to detail and is extremely professional and seasoned for his age. He has completed over 1,000 full home inspections and termite inspections. Zack also performs all other inspection provided by Shelton Home Inspections including 4 Point, Wind Mitigations, Sewer Scopes, Structural Inspections and more. He is an active member with the Florida Association of Building Inspectors (FABI). Please take a moment to check out our Google reviews to see what our customers have to say about Zack's performance. We are extremely proud to have him as part of our inspection team. 
OUR SERVICES
Home Inspections
Termite Inspections
4-Point Inspections
Wind Mitigation
Roof Certificates
Pre-Sale Inspection for Sellers
 Moisture Inspection for Plumbing and Roof Leaks
Commercial Inspections
Balcony Inspections
OUR SPECIALITIES
Dock Inspections
Seawall Inspections
Boat Lift Inspections
New Construction Inspections
Roof Inspections
Roof Certificate Pre-Sale Inspection for Sellers
 Moisture Inspections for Plumbing and Roof Leaks
Commercial Inspections
Balcony Inspections
PAYMENT TYPES
Cash
Check
Discover
Visa
Associations

Pinellas Realtor Organization
Florida Building Inspector Association (FABI)
St. Pete Pitch